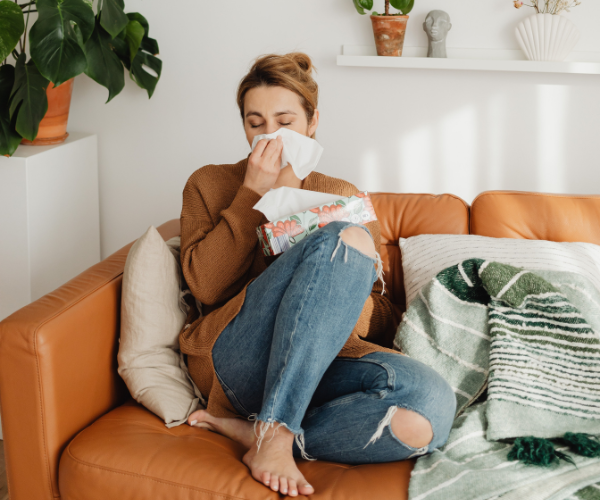 Nashville is a dust bowl and allergies affect almost all of us in one way or another. Whether you're sneezing uncontrollably due to pollen, struggling with food sensitivities, or dealing with skin rashes triggered by allergens, allergies can significantly impact your quality of life.
While Western medicine offers effective treatments, an increasing number of individuals are
exploring alternative approaches to allergy management. Chinese medicine, with its centuries-old
history and holistic philosophy, provides a unique perspective on allergies.
To break it down for you, we'll delve into the principles of Chinese medicine and how it can offer relief from allergic reactions. Understanding Allergies from a Chinese Medicine Perspective.
Chinese medicine views allergies through the lens of an imbalance in the body's energy or Qi
(pronounced "chee"). According to traditional Chinese medicine (TCM), allergies result from an
underlying disharmony in the body's systems, which can manifest as various symptoms.
How TCM understands common allergy symptoms:
Sneezing and Runny Nose: These symptoms are often associated with a disturbance in the
Lung Qi. In TCM, the Lung meridian governs the respiratory system, and imbalances can lead
to allergic reactions.
Itchy or Watery Eyes: Allergic reactions affecting the eyes may be related to imbalances in
the Liver or Kidney meridians. The Liver is responsible for the smooth flow of Qi, while the
Kidneys play a role in maintaining overall balance.
Digestive Issues: Allergies involving digestive symptoms like bloating or diarrhea may stem
from an imbalance in the Spleen and Stomach meridians, which are central to digestion.
TCM Treatment Approaches for Allergies
Chinese medicine employs various approaches to restore balance and alleviate allergy symptoms.
These treatments are holistic, focusing on the body as a whole rather than just targeting specific
symptoms.
Key components of TCM allergy management:
Acupuncture: Acupuncture involves the insertion of fine needles into specific points on the
body to stimulate the flow of Qi and restore balance. Allergy sufferers often report relief from
symptoms and improved overall well-being after acupuncture sessions.
Chinese Herbal Medicine: Herbal remedies, customized by TCM practitioners, are a fundamental aspect of allergy management. These herbal formulas aim to rebalance the body's systems, reduce
inflammation, and strengthen the immune system.
Dietary Modifications: TCM practitioners often recommend dietary changes based on the
patient's constitution and specific allergies. This may include avoiding certain foods that
exacerbate allergies while incorporating nourishing, Qi-balancing foods. And always, avoid
cold food whenever possible!
Cupping and Gua Sha: These techniques involve creating suction on the skin or using a
scraping tool to promote blood circulation and alleviate symptoms. They are often used to
address respiratory issues and skin reactions.
Lifestyle Adjustments: TCM emphasizes the importance of a balanced lifestyle, including
stress management, regular exercise, and adequate rest. These factors can significantly
influence the body's Qi flow and overall health.
And if you do need to reach for that Zyrtec to survive the Nashville allergy season, not to worry as
Chinese medicine offers a holistic and time-tested approach to managing allergies that
complements Western medical treatments. By addressing the root causes of allergies and
promoting balance within the body, TCM can provide natural relief and help individuals lead healthier
lives. If you suffer from allergies and are considering alternative therapies, consulting with us about
how TCM and Acupuncture could be a beneficial step toward finding relief and achieving a more
harmonious state of health.
Need allergy relief? We're here to help!