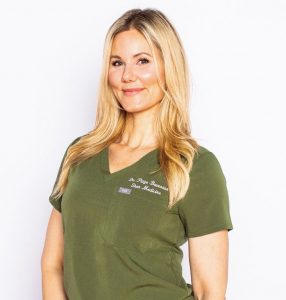 Dr. Paige Bourassa
DACM, L.Ac., R.H.N., C.A.S.
Founder
Professional:
Dr. Paige Bourassa is nationally board certified in Acupuncture and licensed to practice in New York and Tennessee. She studied Psychology at the University of Colorado and holds a Doctorate in Acupuncture and Chinese Medicine (DACM) as well as a Master of Science degree and a bachelors degree in Traditional Oriental Medicine (MSTOM) from Pacific College of Health Sciences. She is also certified in Clean Needle Technique by the Council of Colleges of Acupuncture and Oriental Medicine (CCAOM). In accompaniment to her Traditional Chinese Medicine training, she is also a registered Holistic Nutritionist graduated from the Canadian School of Natural Nutrition in Vancouver, Canada, a Clinical Ayurvedic Specialist graduated from the Ayurvedic Institute in Albuquerque, New Mexico and has training in Craniosacral Therapy and Massage.
Personal:
Dr. Paige grew up in Vancouver, Canada and became passionate about Alternative Medicine after having several remarkable experiences with it at a young age. After High School she enrolled in Canada's first Holistic Nutrition program and graduated as a Registered Holistic Nutritionist. From there she traveled extensively through Asia where her passion blossomed into studies as she began taking an interest in Ayurveda, ancient East Indian medicine. After living in India for several months she moved to Albuquerque, New Mexico to pursue her Ayurvedic training further studying alongside the famous Dr. Vasant Lad at his Ayurvedic Institute. Following Ayurveda, Dr. Paige studied Psychology at the University of Colorado and began to assimilate what she had learned of Eastern Medicine with Western Psychology. Understanding that disease in the body is most often attributed to disharmony within the psyche/emotions, a concept called "Psychosomatic Illness", Dr. Paige was drawn to the integrative philosophy of Traditional Chinese Medicine where everything is believed to be connected. She started the rigorous 4-year Masters of Science in Traditional Oriental Medicine degree at Pacific College of Oriental Medicine's San Diego campus and finished at their New York City campus. After her masters she started a small Acupuncture practice in the heart of New York City and built it into Shen Medicine; a successful 5 room multidisciplinary Wellness center, employing a talented group of healers and treating thousands of patients a year. While running her practice Dr. Paige finished her Doctorate in Acupuncture and Chinese Medicine, the highest level of education awarded in the field. She has since moved to Nashville, TN and opened a boutique practice catering to high performance individuals serious about their health and wellbeing, and she regularly travels back to NYC for Shen Medicine Acupuncture pop ups continuing to provide treatments for her loyal patient base.
Maddie Pichler
MSTOM, L.Ac., LMT
Professional:
Maddie Pichler is an NCCAOM-certified acupuncturist and Chinese medicine herbalist. She holds a Master's degree in Acupuncture and Oriental Medicine from Pacific College of Health and Science in Chicago, is certified in massage and craniosacral therapy, and did her undergraduate studies in the medical and dental field.
Maddie is extremely passionate about using the latest research when formulating individualized treatment plans, as she combines her knowledge of acupuncture, herbal medicine, nutrition and lifestyle modifications to treat a wide range of health ailments and concerns. Her specialty is fertility acupuncture, as she helps patients overcome hormonal and reproductive challenges to conceive healthy babies. She is able to hold space to heal, guide and support patients through their journey towards health and happiness.